5 Statistical Wonders from unexpected nations in Cricket
Did you know that the record for the quickest run chase in official cricket belongs to Nepal as they bowled out Myanmar for mere 10 runs and chased down the total off just 2 balls in 2006?
And that the only country to win its first two ODIs is Papa New Guinea?
Associate nations have been coming through with leaps and bounds in international cricket. Associate nations have often been giant-killers. Some of the most eye-catching records belong to cricketers from the nations that are not a dominating force in the sport. Let us take a look at 5 such statistical wonders.
#5 Kevin O' Brien – Fastest century in World Cup cricket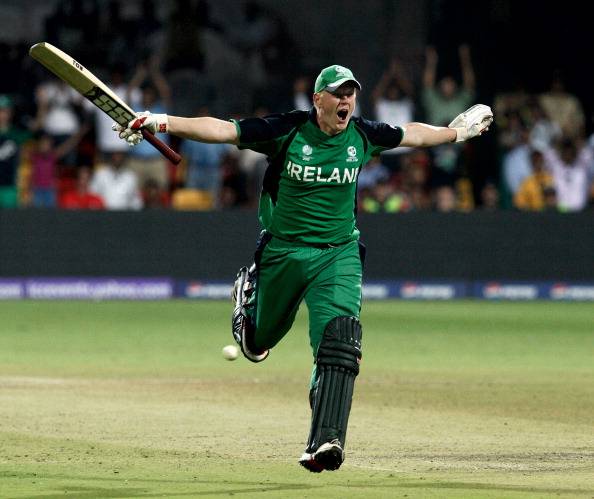 Ireland tasted encouraging success in World Cup 2011 and one of their high points was their chase against England. Chasing England's total of 327 for victory, Ireland made light of the run chase as they coasted home thanks to a Kevin master class.
O' Brien brought up his century off only 50 balls which is the fastest century in World Cup cricket. Glenn Maxwell and AB de Villiers came close to breaking this record in the World Cup last year as they brought up their centuries off 51 and 52 balls respectively.
Kevin's innings was special as it brought victory to Ireland. Ireland also set the record of the highest ever run chase in World Cup history.