Team India to tour Bangladesh next month, new captain likely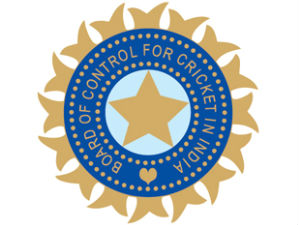 Mumbai, May 12: India's Cricket Board has finalised a short three-match ODI series in Bangladesh next month before the Indian team embarks on its lengthy tour of England lasting for over two months.

"We want to give some practice to our players (who are now playing only IPL games – T20 matches), as the England tour is pretty long, lasting for two-and-half months," BCCI secretary Sanjay Patel said.

Asked how a tour of Bangladesh with sub-continental wickets would help the players in England, Patel said the idea was to try new players but refused to answer whether it meant some leading regulars may be rested.
"We may try out some new players, I can't say more," said Patel, when queried about news reports that skipper Mahendra Singh Dhoni and Virat Kohli may be rested.

Rohit Sharma is the expected captain of tour to Bangladesh, if Skipper MS Dhoni & Kohli will rested.

Some Reports are also saying that some senior players like Virender Sehwag, Gautam Gambhir who are performing good in IPL will likely be re-called to team India.

Dhoni, in fact, had opted out of the Asia Cup held earlier this year in Bangladesh after India`s back-to-back tours of South Africa and New Zealand and Kohli led the team. Both, however, were part of the squad that took part in the World T20 Championship held a little while later in the same country.

India are set to commence their tour of England in the latter part of June and set to play five Tests, as many ODIs and a one-off T20 international that will spill over to the beginning of September. This would be the first five-match Test series for India in Old Blighty since 1959 when they were whitewashed.
Incidentally, the Dhoni-led team was comprehensively beaten 4-0 in the four-game rubber in 2011, India`s previous full tour to England. And this visit gives it a chance to make amends.