Top 10 batting collapses in Cricket
With the brand of cricket we play these days batting collapses have became seemingly rare these days cricket is all about the batsmen. Big bats, small boundaries, fielding restrictions and innovative shots. These days bowler dominated odis or t-20s are considered boring and nobody wants to pay for the bowlers anymore but back in time everything was different there was balance between bat and bowl. Here is the list of top 10 incidents where the batting side crumbled like a deck of cards under some brilliant bowling and ordinary batting.
#10 England 6 wickets for 3 runs, vs. Australia, Melbourne 1990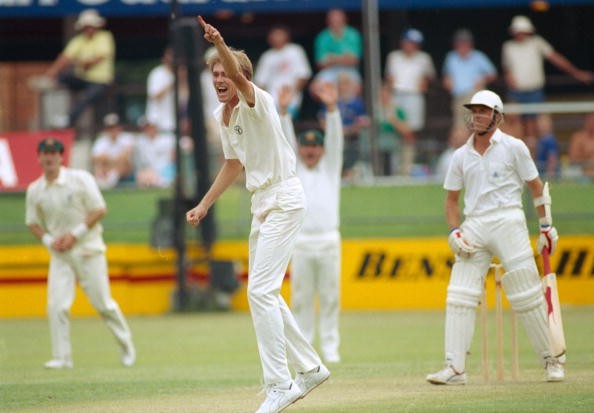 Teams:
Batting team: England
Bowling team:Australia
Collapse:
6 wickets for 3 runs
Nothing is quite more interesting in cricket than an Ashes series which promises thrills and frills. It was the post lunch session on the fourth day of the second test and England were comfortably batting on 147 for 4 with a lead of 193 runs. Wayne Larkins of England was batting with the trusted wicket keeper batsman Alec Stewart on fifty, it was all going fine until Australia introduced Bruce Reid into the attack. Reid got the wickets of both the on crease batsmen as soon as he was introduced into the attack his bowling partner greg Matthews also picked up a few wickets as England got allout for 150 from 147 for 4.Australia was given a target of 197 runs which they easily achieved.