Top 10 batting performances since 2011
In this new generation the brand of odi cricket which is being played these days mostly favours batsmen and we have seen many great performance with the bat. Here is the list of the 10 Best performance by batsman since 2011. Have a look at the list and do share it if you liked it.
#10 Shane Watson 185 vs Bangladesh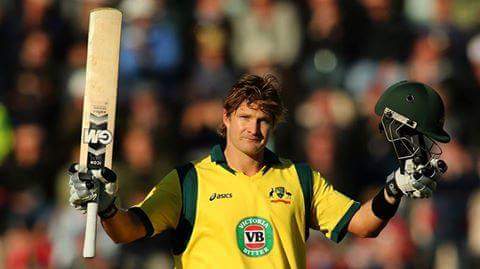 Shane Watson, who for many years was regarded as an enigma who did not punch his weight, struck a world-record 15 sixes in an unbeaten 185 as Australia beat Bangladesh by nine wickets in spectacular fashion in a one-day international in Mirpur.
Watson's 185 not out came from 96 balls as Australia passed Bangladesh's 229 for seven in only 26 overs. He scored almost 80% of the runs, with Brad Haddin and Ricky Ponting sharing the other 45 runs off the bat. All his 15 sixes were struck in the legside arc, with the left-arm spinner Suhrawadi Shuvo conceding four in a row.