Top 10 Famous Cricketers With Moustaches
Top 10 Famous Cricketers With Moustaches
It is fair to say that cricket, and cricketers, have evolved over the years. Protective gear, coloured clothing, white ball, lights and the helicopter shot have helped the sport come a long way from the times when cricket bats resembled hockey sticks.
However, gone are the moustaches and the afros that defined cricketers of the past. There is still Lasith Malinga with the curls and Kemar Roach with the bling but will we ever see a Merv Hughes again?
You may also like: 5 most confusing rule of cricket
Here we list Top 10 Famous Cricketers With Moustaches the world of cricket has seen. Do add your recommendation in case we've missed one.
1) Merv Hughes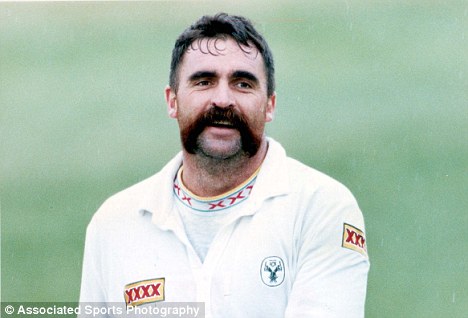 Image Source : Associated Sports photography
One of the Famous Cricketers With Moustaches.
He was born November 23 in the year 1961 and he is also a retired Australian cricketer with a very fine mustache. He was a right arm fast bowler and he had represented his team Australia in the years 1985 to 194 in the 53 test matches and took 212 wickets. He had 33 ODI in his career and in those he took 38 wickets. In the year 1993, he took around 31 wickets in the Ashes Series against the team England.