Top 10 Test Teams with most 500+ runs in a test innings
In Test cricket, there is absolutely no pressure of time to restrict a batsman. The batsmen can get themselves in and adjust to the conditions before taking off in style. It is the beauty of Test cricket as on working hard, the results pay off soon. Batsmen who are set can make it count by playing a big one while toying away with the bowling.
The landmark of the team total of 500 is said to be a significant one. A team scoring 500 or more, in all probability is likely to save the game and then eventually go for the kill. A total in excess of 500 is an indication of the fact that the batsmen have done their work and it's now time for the bowlers to do it.
In this article, we have a look at the top 10 sides with the most totals in excess of 500
#10 Zimbabwe (5 times)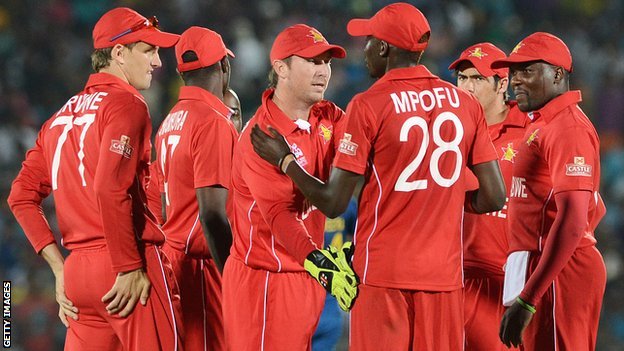 The Zimbabweans have made 500 or more in an innings on just five occasions. The side has played 197 test matches and batted in 185 innings. The side manages a 500+ score once every 37 innings on an average, which is the least among all the teams. Their highest team total came against the West Indies, when they scored 563-9 dec.