Top 5 Australian left-arm seamers of all time
The Australian seamers have always been bold in their approach to the game. Their obsession with sledging the rivals is well known in the cricketing world and it often does the trick for them.
Left-hand seamers and batsmen have always been a paradox to Cricket. They are precarious to face and provide a new perspective to the game. The lengths at which they pitch the ball or the speed at which they bowl, the left-arm pacers are a real challenge. The toned aggression and pacy bouncers make for a perfect combination of entertainment and skill.
Australian left-arm seamers Australian left-arm seamers Australian left-arm seamers Australian left-arm seamers Australian left-arm seamers
Australian left-arm seamers
Here is a list of 5 of the greatest Australian left-arm seamers:
#5 Mitchell Starc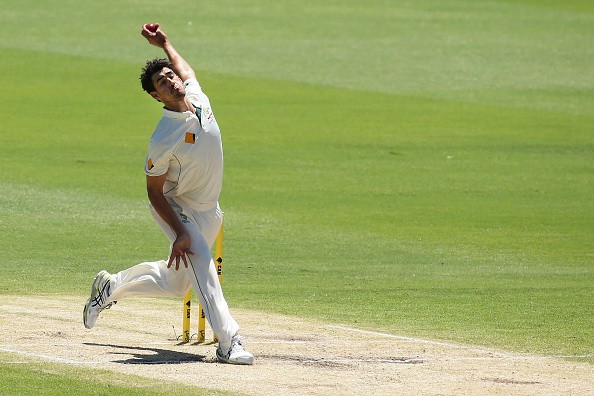 Towering at 196cm, Mitchell Starc hardly gets the deadly bouncers wrong. Perfecting the swing of the ball to a greater precision than his senior, Mitchell Johnson, the 26-year-old became a permanent member in the limited-overs side since his international debut in 2010.
Starc became a star bowler in the Aussie side during the 2015 World Cup, bowling unpredictable in-swingers and regularly striking off the stumps. His innate ability to get the batsman caught in the front won him the 'Player of the Tournament' in 2015 World Cup, for his 22 victims at average of 10.18.
It was naturally expected that the left-arm seamer would continue his excellent work even in the longest form of game, but a lack of opportunities in his early Test career did not allow him to do justice to his potential. When he finally got into the zone in 2015 and began to make a mark in Tests, an ankle injury during the summer hindered his successful stint.
Post recovery, Starc has been brilliant in Test series against Sri Lanka, picking up 17 wickets in the two Tests played. He has a good 232 international wickets to his name so far, with six impressive 5-wicket hauls. He has been sensational in the ongoing series against Pakistan too.
The Australian seamer has even proved to be a useful lower-order batsman, missing out on his maiden century in Tests by just one run, in Mohali in 2013.  He may just stick-on to become one of Australia's most promising fast bowlers.