#3 Bruce Reid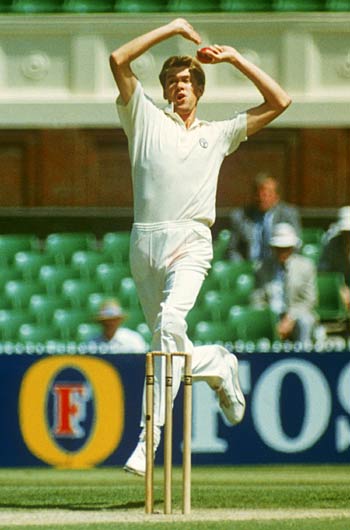 The tall and fierce left-arm pacer Bruce Reid, made his debut in 1985-86 when the Baggy Greens were at a low and is famously remembered for his spectacular performance against English team at Melbourne in 1990-91, where he took 13 wickets.
He had the remarkable ability to straighten the ball to a right-handed batsman, as well as slant away a little, with a naturally steep bounce. Given his excellence and skill in the game, it meant that he was there to stay and take the Baggy Greens to greater levels, until injuries played a spoiler in his short but celebrated career.
Reid went on to become fast bowling coach of Indian team in 2003, ahead of the series against Australia.
If you wish to continue reading, Please Scroll to next pages by using above or below buttons
Share your thoughts
Are you a cricket expert or cricket lover? Then why you're stopping yourself from commenting. Let us know your thoughts.