#3 Shane Warne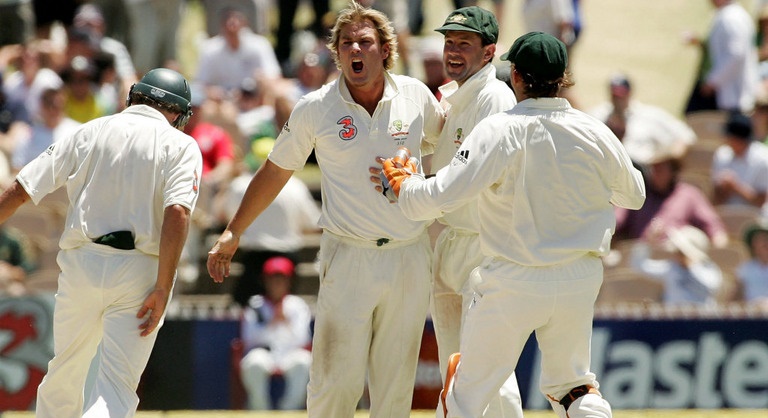 "I have been waiting 2 years for another chance to humiliate you." (Warne to South Africa's Cullinan)
At No. 3 is another all-time Test great. One of the 5 greatest Australian cricketers of all.
Shane Warne is the greatest leg-spinner of all time and one of the best bowlers of all time. Shane Warne brought leg-spin out from a dusty closet and made it fashionable again. To many Warne remains the greatest spinner – if not bowler – of them all. He took 708 Test wickets, 37 five-wicket hauls and bowled the best ball in history.
Shane Warne was also a top-class sledger. He never backed down from a battle and locked horns with numerous batsmen, generally saving his best for the Ashes.
Fast bowlers can sledge with the added factor of fear on their end. Shane Warne, as a spin bowler, used good old-fashioned sledging to contribute to his aura on the field.
If you wish to continue reading, Please Scroll to next pages by using above or below buttons
Share your thoughts
Are you a cricket expert or cricket lover? Then why you're stopping yourself from commenting. Let us know your thoughts.