Top 5 Batsmen with most no. of sixes in Tests
New Zealand's skipper McCullum has become a holder of prestigious record of 100 sixes as he equaled  former wicket keeper legend Gilchrist record on  December 13, 2015 playing against Srilanka. He scored one six in first innings and two huge sixes in 2nd innings. With three sixes in the match, he surpassed Kallis, Gayle and Adam Gilchrist.
In Test cricket  batsman play a slow innings to shepherds innings for their team. But, Test cricket got a few explosive batsmen who love to score fast with scoring runs from less number of balls.
Here are that five batsmen who hit most sixes in their Test career.
#5 Virender Sehwag(IND)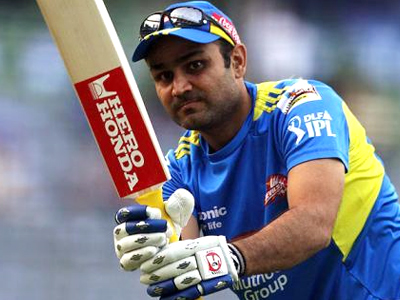 Name:
Virender Sehwag
Country:
India
Sixes:
91
The former Hard hitter Indian opener is one of the best Test openers for Indian cricket team . He smashed 2 triple century in his career. He played 104 test matches . He scored 8586 runs at an average of 49.34 in his test career at a strike rate of 82.23. Recently he took retirement from all forms of cricket. He hit 91 sixes & 1233 fours in his Tests career.