In the vast and eminent history of the gentleman's game, some players have often revealed special skills with both bat and ball which left the spectators perplexed. Proceedings with either the bat or ball is always a challenging task and if a player does both things in the same match then it surely is a admirable accomplishment. There have been many instances when a cricketer had to begin the proceedings with both bat and ball and the particular player surely deserves praise for his humongous efforts.
Through research we came up with 5 of the best ones who have done it on a consistent basis. We are referring to players who did it more than 10 times in any of the formats and thats why we had to drop names like Irfan Pathan, Sunil Gavaskar, Lance Klusener and many others who also opened the bowling and batting in the same match
Here is the list of the 5 players:
#5 Neil Johnson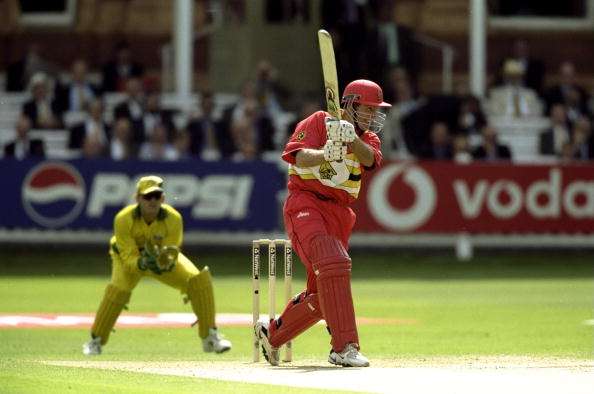 Neil Johnson who was an outstanding Zimbabwean all-rounder player had a short but impactful international career in which he scaled great heights.During 1999 Cricket World Cup God-gifted all-rounder rose to fame during when he won three Man-of-the-Match awards.
At many occasions he opened the bowling and batting in many ODIs and did a decent job of it as well. In 1999 World Cup, in a match against Australia he scored a brilliant 132 and also picked up 2 wickets to send shivers down the Australia's' spine.
Alhough Zimbabwe lost that game, Johnson was declared the man of the match for his outstanding performance. Johnson also gained a remarkable acheivement when he opened both the batting and bowling, bowled ten overs and scored a century against Pakistan in 1998. Apart from being a stroke-playing southpaw and a decent swing bowler- he was truly a lethal combo for the Zimbabwean cricket team back in the late nineties.
If you wish to continue reading, Please Scroll to next pages by using above or below buttons
Share your thoughts
Are you a cricket expert or cricket lover? Then why you're stopping yourself from commenting. Let us know your thoughts.