Top 5 Greatest fielders of All time
Top 5 Greatest fielders of All time
Greatest Fielders in History of Cricket: Cricket has been more seen as a batsmen game and merely a bowler's game but A team may be of a magnificent fielders to make it look great team. Here We Going to present the list of Greatest Fielders in History of Cricket, who have sacrificed pleasures for good fitness levels and won matches for their country with their Great fielding.  Please Feel Free To Leave a Comment About the List.
1. Jhonty Rhodes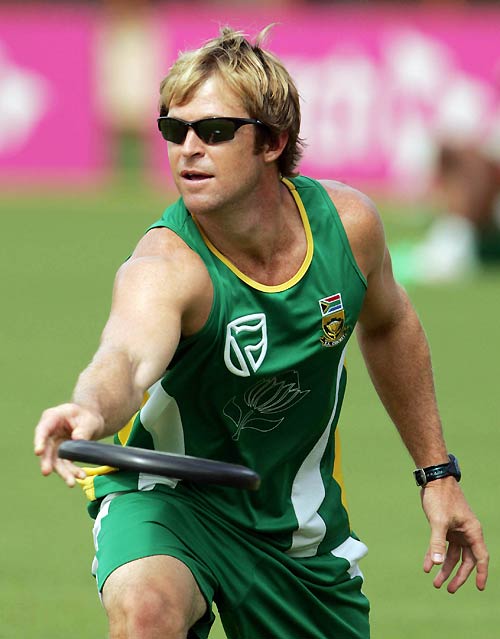 Image Source : Getty Images
What Sir  Bradman is to batting, Jhonty Rhodes is to fielding.Rhodes is the cricketer who made people recognize fielding as an art and he was the greatest artist in this art. He was one of the best fielder in the history of cricket.
In the field his acrobatic movement was something unbelievable and real entertainment for the spectators. His could serve his team through his diving power, catching power and above all throwing capabilities which, Run Outs Many Great Batsmen and for sure, save many runs for his team. Jhonty is the only player who Took 5 catches in a ODI match. his "extraordinary fielding" brought up him into the limelight. He is best remembered for his diving run out to Inzamam-ul-Haq in 1992 world cups.
2. Herschelle Gibbs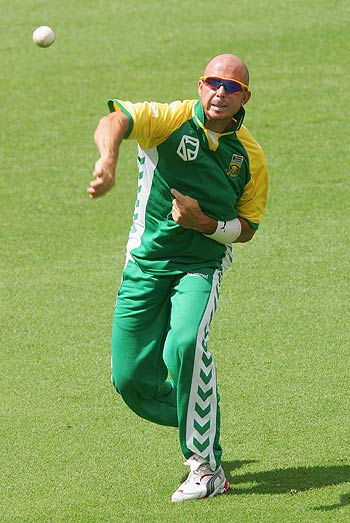 Image Source : Getty Images
5th in List of Highest Number of Centuries Scorers
19th in List of Most Man of the Match Awards in ODIs
Another Outstanding South African in the List of "Greatest Fielders" of all time. Gibbs Was Also very good players of RUGBY. the reason is very clear for their outstanding fielding abilities. Herschelle Gibbs is so athletic in the field, he dives so amazingly, catches the ball with great grip, is lethal at throwing. He has turned the momentum of the game in various occasions for South Africa. Gibbs was the talented fielder and a great successor to South Africa's fielding talent with Jhonty Rhodes.
3. Ricky Ponting

Image Source : Getty Images
9th in List of Highest Paid Cricket Players.
6th in All Time Greatest Batsmen List.
2nd in List of Highest Number of Centuries Scorers
Former Australian Captain Ricky Ponting though he in known for his great batting and captaincy, but he was also the greatest ever fielder in history of Australian cricket. Many of Cricket Pundits Considered Him As 2nd Greatest Fielder after Rhodes.  Ponting is brilliant wherever you place him, but it is his speed in the inner ring that makes him a truly special fielder. He cuts off the angles, pulls off brilliant run outs and takes wonderful catches. On more than one occasion, Ponting has changed the course of a game with his fielding. He Tooks 194 catches in Test Matches and 160 catches ODI version of cricket respectively which itself reflects his great fielding talent.
4. Paul Collingwood

Image Source : Getty Image
He is not a great Batsmen or Bowler and was not very Successful Captain, but he is the Greatest Fielder of England e He has taken amazing catches in international cricket. He has a perfect grip with the ball. He dives well in the air, saves runs, and has impressive run outs for the English team. he has always made his way as the best English fielder. With his brilliant fielding, Collingwood has always encouraged the English bowler to bowl cool and calm.
5. Andrew Symonds

Image Source : Getty Image
Andrew Symonds is the Former Australian Middle Order Batsmen and Medium Pace Bowler. Symonds has proved himself as talented bastmen as well as fielder.He has every rights to stay at the fifth spot of the list.Wonderfully athletic and blessed with a powerful arm he has been responsible for moments of breathtaking brilliance. Symonds has been seen most flexlible in anticipating tha Cricket ball. He has saved many runs, has various run outs in his name and over time he has changed the scenario of the game with his brilliant fielding.