Test cricket is still the fundamental format of the game and can be far more fascinating than its slam-bang cousins, the ODI and T20I formats. Although everyone wants to see result-based matches in the longest version of cricket,  but there are certain instances when drawn Tests can be equally interesting.
This occurs when the team which is supposed to bat on the final day of the 5-day affair is under the pressure of trying to avoid suffering a loss. Many teams fail to bear this pressure and  hence end up losing the game but there have been certain occasions when sides have played out the entire day and ended in a draw.
Let's take a look at 5 final day performances which helped save Test matches:
#5 Australia against England at Manchester, 2005 Ashes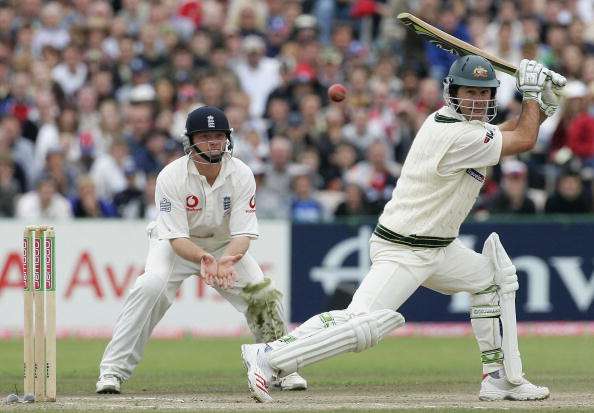 The 2005 Ashes series is regarded as one of the greatest searies. At Old Trafford with the series level at 1-1 after the first two Tests, the third match of the series was a crucial one as none of the teams wanted to lose it. England batted first and gained early momentum in the Test by scoring 444 in their first innings. In response, the Australians were struggling at 7/201 at one stage, but a fine knock of 90 from Shane Warne helped them reach a score of 302 as the host took a lead of 142 runs.
England batted splendidly in their second innings, and declared at 6/280, giving the Aussies a little over a day to chase down 423 to win the game. The visitors ended the fourth day at 0/24 and required 399 more for a victory on the final of the match.
Justin Langer fell early on the fifth day and that brought skipper Ponting to the crease. Ponting showed great determination and kept going despite losing partners at regular intervals. By the time he was dismissed by Flintoff for a score of 156, Australia needed to play out only 4 overs and the last wicket pair of Brett Lee and McGrath managed to complete the job.
If you wish to continue reading, Please Scroll to next pages by using above or below buttons
Share your thoughts
Are you a cricket expert or cricket lover? Then why you're stopping yourself from commenting. Let us know your thoughts.