Top 5 Selfish Acts in Cricket
Top 5 Selfish Acts in Cricket
Rare occurrence but sometimes cricketers or teams come down with a bout of selfishness, and when it happens, it is generally ugly. Although cricket is a team game, an individual is always desperate to make their own case, whether to preserve in side or to achieve personal goals.
Here are the Top 5 selfish acts in cricket (ODIs).
#5 Michael Vandort 48(117) in 2006 VB Series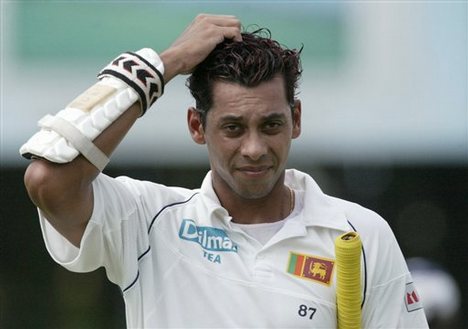 Michael Vandort played a single International ODI match in his life and it's no shock that why he was never picked again. The Sri Lankan batsman was selected for the 2006 VB Series in Australia and was given opportunity in the 1st match.
A strong batting performance by Australians took the hosts to a towering 318-5. Vandort had other ideas and he proceeded to play one of the most selfish innings in ODIs. He scored just 48 runs on 117 balls, hitting just 3 fours, and when he was finally run out after 35 overs at the crease he had chewed up 117 balls. Sri Lanka could well have been beaten but thanks to Vandort they lost by a huge 116 runs.