Top 5 Unexpected Scenes on Cricket Field
To see Mitchell Johnson bowling quick-fire delivery or to witness a trademark cover-drive from Smith isn't that hard for a fan of cricket. But sometimes, like other sports athletes, cricketers do things that leaves cricket fans speechless.
Be it a plaster across the mouth, or an extremely wild celebration, unexpected moments on the pitch are ones to treasure.
Here's a look at Top 5 Unexpected Scenes on Cricket Field
#1 'Keeper-less' Worcestershire'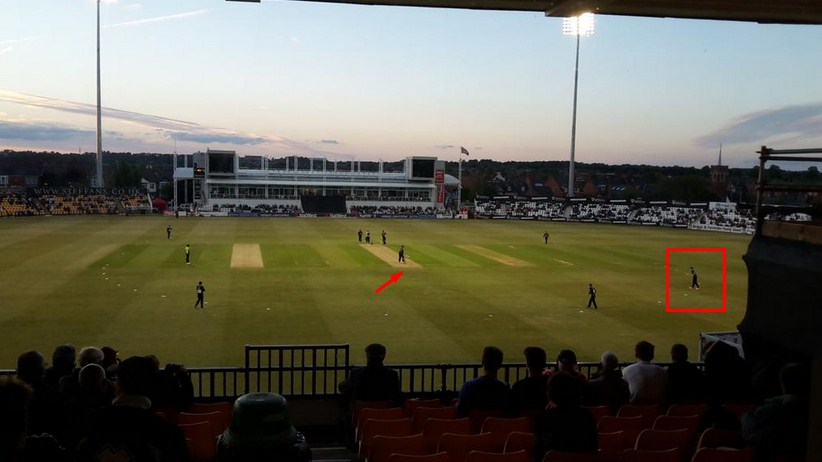 In a county cricket match between Worcestershire and Northamptonshire, the skipper of Worcestershire asked wicketkeeper Ben to temporarily put his keeping duties on hold and become an outfielder, leaving no one behind the stumps to save runs.
The puzzled on-field umpires allowed the skipper to carry on with this unusual setup after much consultation, making this a very unique and surprising scene in the history of the game.