Top 8 Moments in Mitchell Johnson's Career
Mitchell Johnson was destructive  in the field. Cracking the microphone stumps, hitting those helmets and broken arms. Mitchell Johnson has been a nightmare for many batsmen, as he troubled numerous players with his furious pace.
Johnson announced his retirement from International Cricket during Test series against New Zealand. Johnson said it's getting difficult for him to be consistent now and its right time to say "goodbye" to cricket. On his retirement day, let's take a look on, Top 8 Moments in Mitchell Johnson's Career
#1 Fiery Spell against South Africa in 2008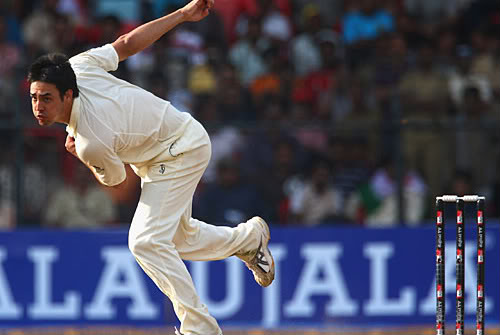 On 18 December 2008 in perth, on the second day of Australia vs South Africa Test match Mitchell Johnson bowled a fiery spell by taking 7 wickets for just 12 runs. He also went on to score 64 runs batting with Michael Clarke in that test match.