Top 8 Teams of Big Bash League (BBL)
Big Bash League (BBL) is the second most popular cricket league. The Australian league was established in 2011. Out of the eight teams in the tournament, four teams have won the title at least once. The Perth Scorchers are the most successful team of Big Bash League (BBL) winning the title twice and have four final appearances to its name. The other three teams who have won the title are Brisbane Heat, Sydney Sixers and Sydney Thunders.
But What is the overall team ranking of BBL? Which team has won most no. of matches? Which team has lost no. of matches? Here in this article we prepare the BBL team rankings based on Win to loss ratio:
#8 Sydney Thunder – 27.50%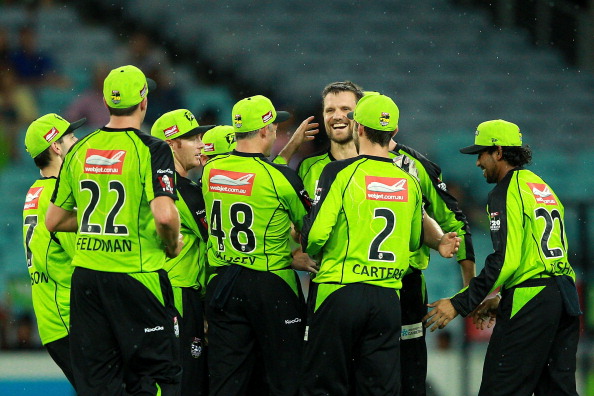 It's weird to have the defending champions at the bottom number of the list. Although they won the latest season of Big Bash League (BBL) but the overall record is still embarrassing. The Sydney Thunders have performed poorly in all the seasons except the previous one, finishing last in each of its first three seasons and second last in its fourth season. However, a successful season has improved their win ratio from 16.13% 27.50%.
Matches:
41
Won:
11
Lost:
29
Tie/NR:
1 No Result
Win Ratio:
27.50%
Captains:
Micheal Hussey > Shane Watson
Coach:
Paddy Upton