5 Weirdest Bowling Actions in Cricket
Bowlers are the backbones of the team. There are many categories of bowling in cricket like fast bowling, off spin, leg spin etc. Although the bowling action of every bowler differs from other but they have a lot similarities in them.
A very few bowlers have a totally unique, unorthodox and weird bowling action. Here is a list of Top 5 Weirdest Bowling Actions in Cricket who surprised the fans not only by performance but also by their bowling action.
#1 Paul Adams (SA)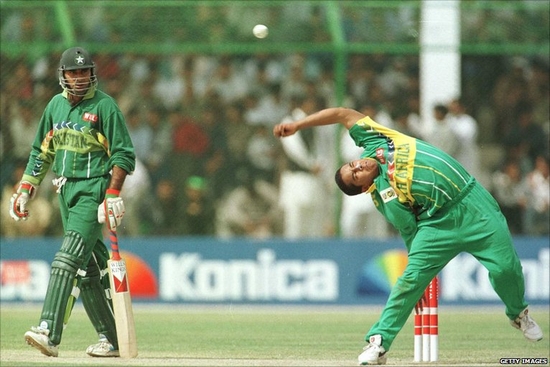 At top of the list of weird actions, South Africa Bowler Paul Adams with a highly unorthodox bowling action. Mike Gatting linked his bowling action to a "frog in a blender".
His head pointed skywards at the delivery of ball yet he managed to land the ball at right spot. Though his action initially caught batsmen by surprise but as soon as the element of surprise wore off,  Pauloften suffered for a lack of variety and his appearances for South Africa grew fewer.