6 Youngest Cricketers to play International Cricket
The List includes players like Little Master, Tendulkar and BOOM BOOM Afridi who made an impact in the cricket .Tendulkar create and achieved many records in this format. Whereas, Afridi is a aggressive all-rounder in the history of game and the one of those few all-rounders who can change game impact  at any time.
Here's a list of 6 youngest cricketers to play international cricket:
#6 Sachin Tendulkar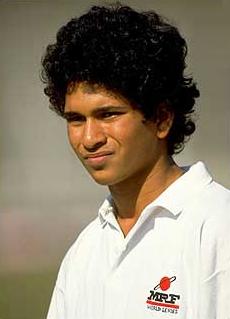 Player Name:
Sachin Tendulkar
Country:
India
AGE on his debut:
16y 238 days
DEBUT Match:
Pakistan vs India ,1989.
Famous cricketer of India, Sachin Tendulkar made his debut in 1989 against pakistan .Tendulkar holds many records like 100 centuries and most runs in his whole career.He is the 6th yongest player to play International cricket.